Szymon Stodolak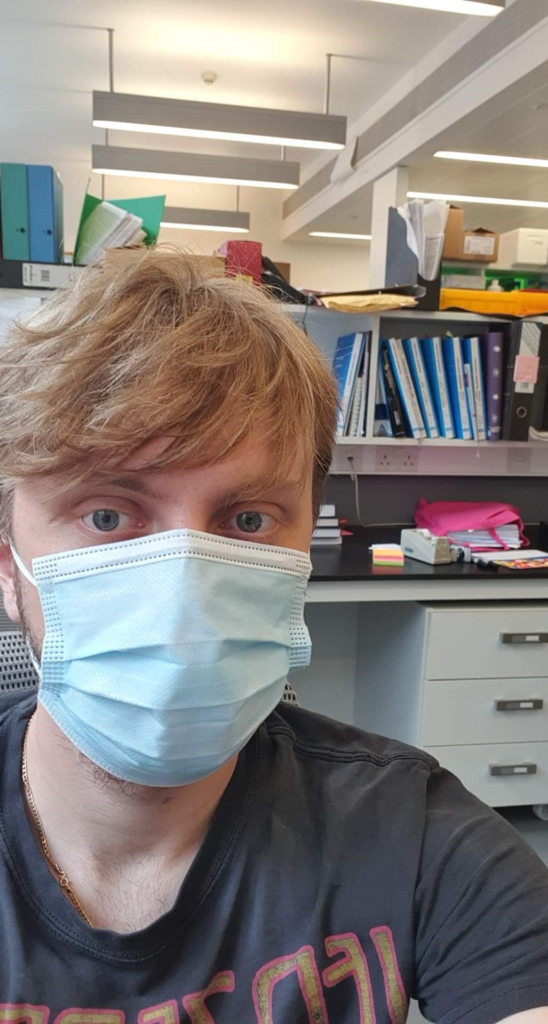 Szymon is a DPhil student in Interdisciplinary Bioscience (BBSRC DTP in collaboration with Eli Lilly).  
Neurodegenerative diseases, especially Alzheimer's and Parkinson's, affect millions of people worldwide. Unfortunately, there has been little to no success in developing treatments to prevent the onset or slow the progress of these diseases. Inflammation within the central nervous system can affect the course of neurodegenerative diseases, but – at the moment – we lack a representative human in vitro system to suitably mirror the neuroinflammatory state. Induced Pluripotent Stem Cells (iPSCs) can be generated from human donor skin or blood cells and turned into different brain cell types.  
Szymon's project will address the above limitation by culturing different human iPSC brain cell types together in a three-dimensional scaffold, including brain immune cells, microglia. This will enable us to study neuroinflammation and neurodegeneration 'in a dish'. Szymon graduated from The University of Nottingham (MSci Neuroscience). During his studies, he developed an interest in cell culture models by working on in vitro conditions which could promote stem cell characteristics in cancer cells (thanks to Dr Dr. Androutsellis-Theotokis). During a placement year at the Alzheimer's Research UK Drug Discovery Institute at University College London, he was focusing on culturing primary rat microglia in serum free conditions (thanks to Dr Lorenza Magno). When finishing off the time in Nottingham, his MSci thesis indicated that a polygenic risk score generated from microglial genes can partly predict the risk of developing Alzheimer's disease (thanks to Prof Kevin Morgan).